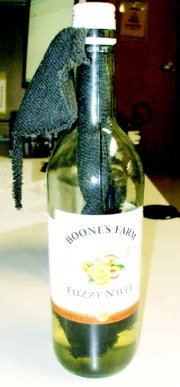 A search for a reported runaway juvenile turned up an illegal sawed-off firearm and an unused Molotov cocktail.
Shortly after noon yesterday, Monday, Sunnyside Police Sergeant Kent Coffman and Officer Rob Layman went to the 1100 block of South First Street to check out a sighting of a runaway juvenile.
Once the suspected residence was located, police made contact and searched the home. Police found the hiding juvenile in the bedroom of 29-year-old Ricardo Cortez, along with a rifle with a sawed off stock.
As Layman was escorting Cortez out of the residence and into police custody a Molotov cocktail explosive device was found. The device was not detonated and ready for use.
Police say both the interior and exterior of the residence was painted with gang graffiti.
Cortez was transported to the Sunnyside City Jail and charged with unlawful possession of a firearm, possession of an incendiary device, possession of drug paraphernalia and contributing to the delinquency of a minor.
Cortez is a convicted felon. The rifle found was a semi-automatic .22 caliber with a modified stock. The weapon was loaded with 10 live rounds, with one in the chamber.
The juvenile was transported to the Sunnyside Police Department, questioned and then released to his mother.
This past Sunday morning police arrested and charged a Sunnyside man with attempting to elude police, DUI and obstructing a law enforcement officer. At 12:25 a.m. on Sunday Sunnyside Police Officer Johnny Poteet observed a silver vehicle run a red light at the intersection of South Sixth Street and Yakima Valley Highway in Sunnyside. After activating his overhead lights and attempting to stop the 1991 Honda Accord, driven by 39-year-old Marin Frausto, the vehicle accelerated to approximately 40 miles per hour in a 25 mph zone on South First Street.
When other units joined in the pursuit the suspect vehicle increased the speed to 70 mph, driving down East Edison Avenue and Zillah Avenue. Police say Frausto then crossed the intersection of 16th Street and Edison Avenue without yielding to a red light, continued on to East Edison Avenue and Yakima Valley Highway where he again failed to yield to a red light.
Frausto finally exited his vehicle while it was still moving near East Edison Avenue and Highway 241 and fled on foot. He was apprehended by officers and taken to the Sunnyside City Jail.