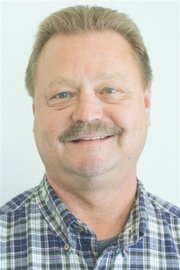 Jim Grubenhoff was St. Clair Woodworth's first opponent in nearly two decades as a Port of Sunnyside commissioner.
Last night, Tuesday, Grubenhoff defeated Woodworth in the District 3 race by garnering more than two-thirds of the vote.
As of last night, Grubenhoff had 1,153 votes (68.59 percent) to Woodworth's 520 votes (30.93 percent).
Neither Grubenhoff nor Woodworth returned messages seeking comment.