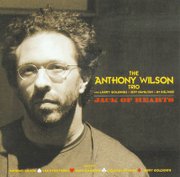 What is a mad stone? Why dust your light bulbs?
Those are just two of the compelling questions answered in the 2010 Old Farmer's Almanac which hit store shelves last month.
In this its 218th edition, the 2010 Old Farmer's Almanac continues living up to its beloved motto of "useful, with a pleasant degree of humor."
The above-mentioned mad stone, for example, is a folk remedy found in the gut of cud-chewing animals. The almanac says the stones earned their moniker because of their original use as a folk remedy for bites from mad dogs.
As for dusting light bulbs, periodically removing and dusting them can make them 40 percent more effective, the almanac says.
As always, the almanac is useful for getting an early handle on weather trends from now through 2010.
This winter, for example, is expected to be colder than normal, but with below normal precipitation.
The summer of 2010 is predicted to see a role reversal of sorts, as western Washington is expected to have a hot and dry season, while central and eastern Washington will be cooler and wetter than normal.
As for trends in 2010, the almanac predicts smaller homes and growth in vegetable seed sales.
In the fashion world, the almanac postulates that women will wear baggy jeans, vests and dresses made of recycled materials, while men will wear slim-fitting jeans with pajama-inspired jackets.
The almanac is back again with new recipes such as curried lamb and goulash, as well as astronomy galore.
For example, did you know that in 2010 Jupiter will be the closest it has been to Earth in nearly 50 years? The almanac does.
As for a "pleasant degree of humor," there's plenty of that in a section titled Great Moments in the History of Laughter, such as Charles Darwin's observation on how to tickle a monkey.
To tickle your funny bone, or to plan ahead for planting and the trends of 2010, pick up the almanac at most stores.