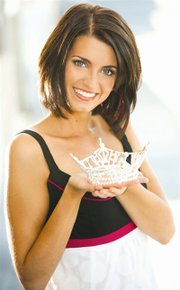 The community can get a taste of the Lower Valley Young Life scene next Thursday, April 8, at 7 p.m. by attending its annual banquet at Neighborhood Church.
Located at 385 East Allen Road, next to C Speck Motors, guests will be treated to good food and great conversation as they have the opportunity to speak with Young Life teens and their leaders.
In addition, the beautiful Devanni Partridge, Miss Washington 2009, is schedueld to speak to the lucky dinner guests.
This is an excellent opportunity for the community to get an idea of what Young Life is about, hear stories from participants, and discover how to join in on the fun.
If interested in attending, tables can be reserved by calling Jim Slinker at 391-5179.
Donations for Lower Valley Young Life can be given at the dinner, but for anyone unable to attend the April 8 banquet, but would still like to contribute to Young Life, donations can be made out to YoungLife WA118 and mailed to 580 E. Allen Rd., Sunnyside, WA 98944.