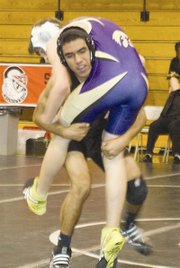 GRANDVIEW - The Grandview City Council last night, Tuesday, approved a $4.82 million current expense fund budget for 2011.
The city, though, is anticipating revenues of $4.66 million next year, meaning about $160,000 will be taken out of reserves to make ends meet.
That will leave Grandview with $843,030 in reserves, well above the threshold of 15 percent established by council.
With the recession and declining property values, the city is eyeing a conservative estimate of property tax and sales tax revenue for 2011. The city sees no increases in sales tax revenue next year and no change in property tax receipts.
To help Grandview mind its bottom line in 2011, the budget will see a 6 percent increase in water and wastewater utility fees and a 5 percent hike for the irrigation fee.
Combined, the three increases will on average cost a Grandview household $3.51 more per month. The rate hikes will net the city about an additional $200,000 next year.
Also last night during a special meeting, council continues to explore the possibility of a new revenue source: an annual $20 vehicle license fee, which would net the city an additional $180,000 each year.
Last night, council gave City Administrator Cus Arteaga the go-ahead to research a possible transportation benefit district, which might eventually lead to the $20 license tab fee.
.
The 2011 budget approved last night does not call for any lay-offs or furlough days for city staff.
The city received some help for next year's budget when department heads earlier this fall volunteered in 2011 to take a salary freeze and pay $100 each month toward their health insurance benefits.