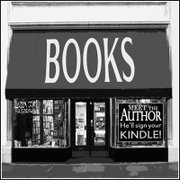 I love books. In fact, I'm a real nerd about them. There was once a time when I could not go to Yakima without visiting Borders.
I lectured friends on treating my books well before I lent them out, and my nights were claimed by the works of J.K. Rowling and Jane Austen.
There was nothing like it, I thought. Being able to curl up in bed with a book that told a page-turning story brought a little excitement into my otherwise routine life.
But in recent years, reading for fun got pushed to the side and suddenly I had more important things to occupy my time - like college. I couldn't pick up a novel during those years without guiltily thinking, "I should be reading my textbook."
And eventually, my desire not to buy new books was an issue over space and cost. One can only have so many packed bookshelves without officially starting a home library. And where some novels used to set me back $5, they can range from $8 to $10 now.
For me, reading for pleasure was dead.
This past summer, I was anxiously searching for a book on writing, when I stumbled across Amazon's Kindle for PC.
Now, I knew what Kindle and other electronic readers were long before this past summer, but I was not remotely interested in them. I thought, "Who wants to curl up in bed with an electronic gadget?"
But since I was looking for a writing reference book, I thought using the Kindle for PC would not be all that bad. After all, the book I was purchasing was not a book I'd read for fun.
I was pleased with the ease and convenience of buying a book online and having instant access to its contents and, despite my opposition to the Kindle, I decided to purchase a novel.
Suddenly, I was hooked.
Since this summer I have purchased more than 90 novels, many of them free or, at least, under $5, and suddenly, I am reading for fun again!
There is no way I could have enjoyed these books had I purchased them at Borders. Not only would the high cost have unnerved me, but storing these books in my house would have been impossible.
I also found that I was more willing to read the books straight through.
When I buy a book from a bookstore, I think, "This looks interesting, I'll read it." But I can't immediately sit down and read. I have to finish whatever shopping took me to Yakima, travel home, complete my day (because I am usually an evening/night time reader) and then, maybe, I might hold the same interest in the book I had when I purchased the book.
But with Kindle, I buy and read instantly. There is no time for me to lose interest in reading it.
And it appears the rest of the world has joined me in taking advantage of the Kindle's convenience. This year, the Kindle became Amazon's #1 bestselling product, selling more than 47 million units.
I was one of the lucky ones who actually received the Kindle device for Christmas and I've hardly put it down since.
Kindle re-kindled my desire to read.