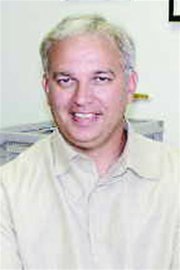 Gary Vegar, an assistant superintendent in the Sunnyside School District, has resigned from the post effective June 30.
Vegar's areas of responsibility are in the areas of teaching and learning.
Vegar's resignation letter was dated Oct. 16, 2009, but Superintendent Dr. Rick Cole did not present the letter to the school board until Feb. 8, 2010.
The board accepted Vegar's resignation, which Cole noted yesterday was due to Vegar's desire to advance in the field of education.
Vegar, a Prosser native who has been with the district for six years, was an unsuccessful finalist for the Mabton School District's recent superintendent opening.
In a copy of his letter obtained by the Daily Sun News, Vegar said he had mixed feelings about resigning.
While pointing to the district's successes, such as improved teaching strategies in math and literacy, Vegar noted the district still needs improvement in the areas of teaching, learning and organizational design.
Messages were left with Vegar seeking comment, but he did not respond.