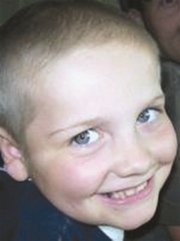 It's amazing to think a simple swab of the mouth could provide hopes of saving a life like that of eight-year-old Parker Brown.
Brown died of leukemia after a six-year battle with the disease because it took so long to find a donor. By the time a match was found, young Parker was too ill to survive the surgery.
In honor of the boy's memory, the Sunnyside Police Department is hosting a bone marrow drive this coming Wednesday, Feb. 24, from noon to 5 p.m.
Individuals between the ages of 18 and 60 who plan to provide hope by joining the registry can expect to simply fill out a form and have their cheek swabbed.