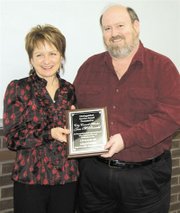 GRANDVIEW - The 2010 Census is around the corner and the city of Grandview has been asked to help its citizens be counted.
Last night, Monday, Noemi Ortega with the U.S. Census office in Kennewick spoke to the Grandview City Council about the census, which officially starts April 1.
Ortega asked the city to consider ways to partner with the census to make sure all Grandview residents are counted after the forms are mailed out in mid-March.
Ortega told council Washington state loses $1,400 a year in federal funds for every resident that is overlooked in the census.
The U.S. government bases population totals for the money it gives to states for everything ranging from road repairs to education.
In Grandview alone, Ortega says there were areas missed in the 2000 census count. To remedy that, she told council that two information centers will be established in the city for the 2010 census.
In addition, census officials are looking at partnering with schools, businesses, the chamber of commerce and the library to have informational materials available about the census.
Ortega said the idea is to have locations where residents can come to obtain and fill out the census forms.
She noted that going door to door misses some families, especially migrant workers, who are afraid to answer and share information. Likewise, the U.S. can't rely on reaching all families through the mail since the forms are not sent to P.O. boxes.
Ortega emphasized that the information gathered on the census forms is confidential and not even shared with law enforcement officials.
She told council that the form has been considerably simplified since the 2000 census.
The 2010 form, Ortega said, only has 10 questions. Gone, she added, are more in-depth questions that include recording Social Security numbers.
The U.S. Census is also abandoning plans to do an electronic count, as Ortega noted that a similar attempt in 2000 revealed too many security glitches.
Ortega told council that a promotional bus tour will swing through Grandview in late March. She also asked council to consider including a census display at city events or festivals this coming spring.
With the Census starting in less than three months, Ortega said workers are still needed in Grandview to conduct the count. She said outside workers could be brought in, but the preference is to hire residents from within the city.
Information about census jobs is available at 1-866-861-2010.
Ortega said the count will wrap up by the end of July when census takers conclude their visits to households.
By law, the population count from the 2010 Census must be delivered to President Obama by Dec. 31.