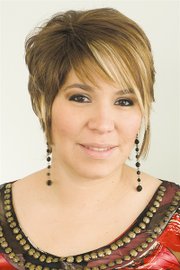 For the second year in a row, Sunnyside's Yerania Espindola, a student at Toppenish's Heritage University, was named the national winner of the New York Life Insurance Company's college intern contest.
She served as an intern to the company's Eastern Washington general office in Yakima last summer, and during that time sold the most life insurance of all college agents in the U.S.
"New York Life is proud of each of the winners...they set very high goals and successfully achieved them with unwavering determination," said Kirsten McKaskle, assistant vice president of the college recruiting and young professionals market division of the company.
"Each winner demonstrated the dedication and skill to juggle the demands of their college coursework with the commitment necessary to be successful in the life insurance business," she continued.
Espindola was mentored by established New York Life Insurance agents and managers. She was encouraged to obtain her agent license and is able to work with clients as a result of her internship.