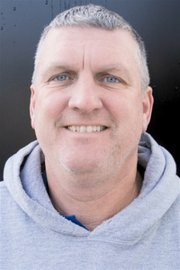 Martin Beeler thinks the city of Sunnyside is a perfect place. So perfect in fact, Beeler and his wife talked one of their daughters and son-in-law into moving to town. The Beelers are still working on getting one more daughter and her husband to move here.
"We know this place is going to grow," he said.
Beeler will get an opportunity to nudge that growth along when he was appointed to the Sunnyside Planning Commission last Monday by Sunnyside Mayor Jim Restucci.
It took two applications for Beeler to get appointed. As the owner of Sunnyside RV Park, he said he has spare time on his hands and saw that the planning commission needed some seats filled, so he applied.
He wasn't selected, but when spots opened again recently, he thought he would give it another go.
Before coming to Sunnyside Beeler was the manager for a mattress manufacturing plant in Puyallup for 13 years. There he oversaw the production of Serta mattresses for the states of Washington, Oregon, Idaho and Alaska.
This gave him experience with dealing with land issues in Puyallup and working with city government and the EPA. Serta had built a brand new plant in the city and sometimes these issues came up.
"I figured the city could use some of my experience," he said.
Ever since moving to Sunnyside, Beeler said he has gone to city council meetings and has followed the Sunnyside airport situation. He found these things interesting and because he fell in love with the city, he wanted to serve it.
As a commissioner Beeler said he will look out for the best interests of the city and its residents. Another priority of Beeler's is to make sure all property owners are heard.
He understands his job is to gather facts and make recommendations.
"We don't make decisions," he said. "We get the facts and then present them to the city council. They are the ones that ultimately vote in the changes."
But it's a job he is ready to do and he's ready to help Sunnyside grow, something he doesn't thing is far away.
"We have a state of the art sewage treatment facility and a well-designed fresh water supply," he said. "These two things will help the city grow."