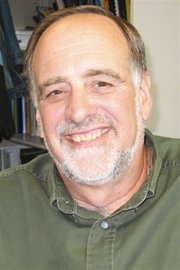 The Sunnyside School District has hired its second high school principal in five years as Dr. Chuck Salina of Gonzaga University accepted the post last week.
Salina may be a new name to SHS students and parents, but he is well acquainted with the school.
In 2008 Salina completed a research project on the transition of students from PRIDE High School to Sunnyside High School.
Superintendent Dr. Rick Cole said Salina was a consultant to the district on the transition research and provided a report to the district.
Salina, an assistant professor at Gonzaga, was selected from among four finalists for the job as high school principal.
"There was a strong candidate pool and he had to win the job," said Cole.
SHS has its man, the question now is for how long.
Under terms of the grant, Cole said Salina is a "turnaround" principal who will be on staff anywhere from two to three years.
The district had to hire a new high school principal as a pre-requisite to accepting a $2 million federal school improvement grant. Due to poor graduation rates and low WASL scores, the district had to remove Brian Hart as principal in accordance with grant requirements.
The goal is to improve Sunnyside's graduation rate from less than 60 percent currently, below acceptable state standards, to 100 percent.
At the same time, Cole said Salina has been given the task of having 85 percent of SHS students pass the WASL math and reading exams.
As with the graduation rate, that could be a tall order as only 21 percent of SHS sophomores passed the math WASL during 2008-09.
While at SHS Salina will continue to teach for Gonzaga once a month in Vancouver B.C.
Cole said there were no applicants for the "turnaround" principal's post from within the district. Even if there were, he added, no one in the district would have met the grant's qualifications.
"The requirements of the school improvement grant are for a highly qualified turnaround principal," he said.
Salina will start work at SHS on July 1.