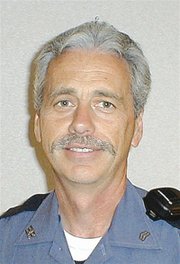 Starting this month, the city of Sunnyside has a code enforcement officer on its payroll.
The position was eliminated two years ago due to budget cuts. The person laid off then, Jim Rivard, has been re-hired to the same code enforcement officer post.
Rivard has begun work on what the police department calls a long list of code enforcement issues that have been pending within the City due to lack of staffing.
Prior to his lay-off, Rivard had worked for the city of Sunnyside for more than 30 years, first in the capacity of a police officer and later promoted to sergeant before assuming the code enforcement duties.
Now back in the code enforcement post, Rivard will be assigned to work in conjunction with the Sunnyside Police Department on issues of public nuisance, including graffiti, abandoned vehicles and various other code issues.
The Sunnyside Police Department is asking for residents to be patient as Rivard begins to take on code issues that have been accumulating since the fall of 2008.
To file a code enforcement complaint, contact the Sunnyside Police Department's dispatch line at 836-6200.