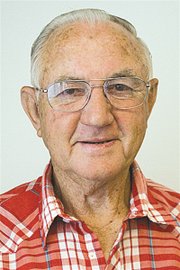 Sunnyside's Don Young has been appointed to be a member of the Recreation and Conservation Office's Washington Wildlife and Recreation Program Farmland Preservation Program Advisory Committee.
His term began March 31, 2010 and will end on Dec. 31, 2012.
"I'm not sure how they got my name, but they contacted me and then I sent in an application," Young said. "From there, they selected me."
Young said the purpose of the committee is to help preserve farmland.
He has several reasons for wanting to serve on the committee, mainly to find out where the taxpayers' money is going.
"I'm trying to find out what they do and how they do it," he said.
The committee evaluates and grades applications for grant money available through the Washington Wildlife and Recreation Program. Since its inception in 1990, Young said more than $610 million in grants has been given out.
There are 26 grant applications the 11-member committee will be looking at for this biennium. He said the applications will be evaluated on the value of agriculture, environmental factors, restorations and enhancement factors, community values and priorities.
"It's primarily to keep agricultural land from being developed," Young said.
The only power Young said he will have on the committee is to voice his opinion.
"I believe in farmland preservation but the question is, at what cost to the taxpayer," he said.
Young, a retired cattle rancher, said the committee will meet twice a year to make recommendations.
He's excited to be a part of the process.
"I'm excited to learn," he said. "My interest is in farmland preservation, which is what motivates me. Also, I want to see where the money goes."