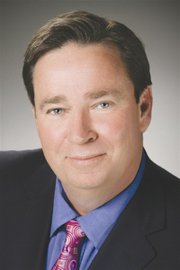 MOXEE - Yakima County Commissioner Rand Elliott has announced he will run for re-election this fall to the Yakima County Commission District 3 seat that represents an area that takes in the Lower Valley.
The Moxee Republican, who is currently completing his first term, cites service to citizens, on-going work and tough county budget decisions as important factors in his decision.
"I have enjoyed working on behalf of the citizens of Yakima County and would like to continue to do so by serving a second term," he stated.
Elliott also says he would like a chance to continue his focus on providing an adequate water supply for area farmers, tackling groundwater and water quality issues in the Lower Valley and working to minimize the impacts of the state's Growth Management Act.
Elliott noted that local economic development and job creation are key to his mission. "We've awarded SIED funds to the new Pacific Health Sciences University to facilitate further expansion and to the Port of Sunnyside for infrastructure improvements to attract new businesses-this is work I'd like to expand."
On the county's budget he stated, "We are at a critical juncture, balancing the hopes of labor with the realities of the recession's impact on our budget."
He noted that representatives from several bargaining units recently met with commissioners to work to resolve the budget issues. "That may be the first time that's happened and I view it as a very positive step to a cooperative solution," he added.