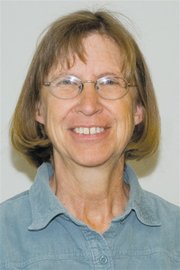 ORLANDO, FLA. - Deon Herndon, an accredited rural appraiser in Sunnyside, joined more than 400 agribusiness professionals at Ag Pro Outlook, the 81st annual meeting of the American Society of Farm Managers and Rural Appraisers in Orlando, Fla. earlier this month.
Herndon is the secretary of the Washington chapter for the national organization.
"As secretary of the Washington chapter, this meeting provides me an opportunity to interact with other chapter officers and benefit from their experience, whether it is staying in compliance with the tax exempt status or attracting new members," Herndon said in a press release issued by the American Society of Farm Managers and Rural Appraisers.
The meeting in Florida focused on discussing new trends and recent innovations in their profession. Members were offered expertise in environmental issues, changing technology, land, property and business valuations, market trends, biotechnology and governmental involvement and regulations.
While in Florida Herndon was able to tour a phosphate mine that Herndon said allowed her to get a better understanding of the high price of fertilizer.
"Mining is very regulated and capital intensive," she said. "After they are through the mining company must reclaim all of the land. That's probably as expensive as mining the land itself."
Herndon also toured the University of Florida Citrus Research Center and called that experience enjoyable.
"They dealt most with the processing side, not so much on production," she said.
The agribusiness professionals heard from their lobbyist as well. With the recent shake up caused by the last elections, the lobbyist reportedly will have a lot of new faces to meet in January.
"It was a good experience," Herndon said of the convention.