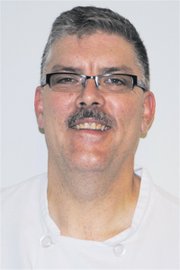 Today (Thursday) is the 35th annual American Cancer Society Great American Smokeout and there has never been a better time to put out that cigarette.
In Washington state, approximately 15 percent of adults smoke and 20 percent of high schoolers smoke.
Those numbers are down from previous years and with a greater understanding of the dangers of smoking, more and more people are looking to break their habits and it is beginning to reflect in studies.
According to new research from Washington state's Tobacco Prevention and Control Program, "fewer people in Washington [are] suffering and dying from tobacco-related heart attacks, strokes, respiratory diseases and cancer."
Over the last 10 years, approximately $1.5 billion was saved due to the Tobacco Prevention and Control Program and about 13,000 premature deaths.
No one understands the health dangers of smoking better than Sunnyside Hospital employee James Meador.
Meador's father smoked for 46 years until lung cancer claimed his life. Meanwhile, his mother, a life-long non-smoker, also developed lung cancer and Meador believes second hand smoke was a factor in her illness.
For Meador's part, he says he hated smoke when he was younger. But when Meador discovered he was going to be deployed during Desert Storm, he took up smoking.
"It was always something you saw as a kid in movies," he explained, "A weapon in one hand, a cigarette in the other."
Meador thought that smoking would help him handle the stress. In the end, Meador says the stress came from the smoking.
After 16 years of trying to quit, using every method possible - cold turkey, the patch, gum and an inhaler - it was reality that spurred Meador into action.
One day, while they were leaving a computer class, Meador says a friend called for him to catch up.
"I ran 20-yards and I was huffin' and heavin'," Meador recalls. "It scared me."
With a new determination and focus, Meador found a gum that worked for him and after two months of feeling the withdrawals and cravings, Meador had officially quit smoking.
That decision to quit came five years ago this past Halloween.
Meador says the hardest part for him during the quitting process was the habit and finding something to do with his fingers.
There were certain things that Meador was so used to doing with a cigarette - a morning cigarette, whenever he ate, while watching television or playing games. During those times while he was trying to stop smoking, Meador found another occupation for his hand. He said he usually reached for a straw. He would hold it like a cigarette and put it in his mouth.
After five years of healthier living, Meador says he is feeling great.
"I don't miss it. I can't stand it now."
Meador's healthier lifestyle commitment has led him to a new focus in life. He goes to the gym six days a week and has lost 70 lbs. after his weight got out of control when he quit smoking.
But recently, Meador and his wife, Marta, finished a half-marathon.
"Before I couldn't run 20-yards," he said.
And more positive life changes are on the way. Meador recently decided to enlist in the Army Reserves. He had been in both the Air Force and the National Guard.
One of Meador's three sons, Chris, went to Iraq. His son's service got Meador thinking that maybe he shouldn't have left the military so early and recently discovered he could still serve.
Meador's decision to quit smoking meant he was healthy enough to be approved for military service at 48 years old. All he has to do now is lose a little more weight.
As for people out there who do smoke, Meador says there are plenty of ways to stop, but they have got to be ready.
"Some people are afraid to kick the habit. They're afraid to admit they have an addiction or say 'I can quit anytime,' or they just don't want to."
The best way to quit smoking is talk with someone, Meador says. Find someone like him and talk about ways to quit and go online to find additional support and ideas.
But Meador warns, "You gotta be willing to be ready, because it's gonna get tough."