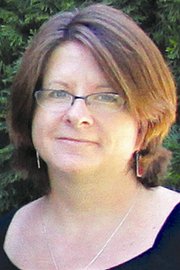 YAKIMA - Beginning Sept. 1, Lori Froese will be working for ESD 105.
She was the assessment director for the Sunnyside School District, but her job was eliminated when the district completed its most recent round of cuts in staffing, according to the district's spokesperson, Curtis Campbell.
He believes Froese will be working with the Sunnyside schools through an assessment consortium sponsored by ESD 105.
"Her services will be split with other schools," said Campbell.
Because Froese won't be dedicated to Sunnyside, he said other staff members will do some of the assessment work, but she will continue to assist the schools with assessments. She will also help with curriculum instruction.
ESD 105 Public Information Officer David Goehner said Froese will serve as a data coordinator, working with four school districts. Sunnyside and Grandview are among them.
He said Froese is charged with assisting the school districts in developing and implementing a system in which the data is used to best address the needs of students.
Froese will work directly with assessment/data specialists in the schools, providing training mentoring and coaching opportunities.
"She will provide professional development for district staff," said Goehner.