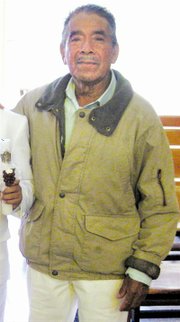 GRANDVIEW - Efren Hernandez, 78, of Grandview was scheduled to return home from a trip to Mexico earlier this month. When he didn't arrive as scheduled, on Aug. 5, his family became worried.
In route, Hernandez was scheduled to arrive in California on Aug. 4. It is believed that Hernandez arrived in Huntington Park, Calif., but his whereabouts are unknown.
Hernandez is a 78-year-old Hispanic male, 4'11" tall, 145 lbs, has brown eyes and hair that is black with shades of grey.
Contact the Grandview Police Department at (509) 882-2000 if you have seen or have any information that would assist in locating Hernandez.