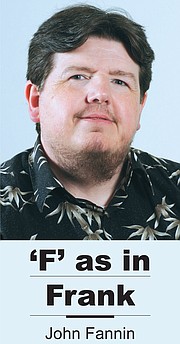 Headlines are a big part of the news business. It's not easy to sum up a 400 or 500-word story in just one line, but it's a must in this line of work.
Thinking ahead to 2012, which will be upon us in two days, here are some headlines - with tongue firmly planted in cheek - that I'm hoping not to read:
"Sunnyside becomes first police city"
The world is full of police states, but Sunnyside becomes a police city as the city council does away with the street department and lays off 20 employees in order to hire 10 more police officers.
"Canam relocates to the Tri-Cities"
Citing an airport overlay plan that restricts its ability to develop property in Sunnyside, Canam announces it will move to the Tri-Cities in 2013.
"Prosser, Grandview merge"
Washington's newest city, Grander, is announced as Grandview merges with Prosser.
"Mabton City Council approves 2012 budget"
After three months of working on an interim budget, the Mabton City Council approves the city's 2012 budget on April 1.
"Sunnyside adds second high school"
Calling it Sunnyside Super Sized High School, the Sunnyside School District announces a second high school will be established.
"SVID taps into city water"
Pointing to its 1776 water right, SVID is legally able to tap into residential water supplies in Sunnyside and Grandview to make sure there's enough irrigation water during the drought of 2012.
Most assuredly none of these headlines will happen in 2012 - or ever - but here's hoping your headlines in the new year are blessed ones.