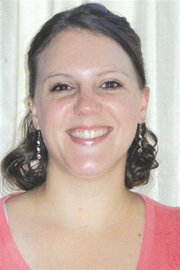 GRANDVIEW - Scentsy, Inc., a party plan company that provides scented, wickless candles, has announced that Tiffani Rowland of Grandview has been promoted to the director level from her previous position of independent consultant for the company.
To receive this distinction, she recruited an active team of consultants whose wholesale volume exceeded $10,000 in one month.
"I have made it a point to grow my business here in the local community, so it is truly an honor to receive this promotion," said Rowland.
She offers a variety of scented, wickless candles in decorative ceramic warmers through a personal website or by hosting home parties.
According to Rowland, home parties have become a popular way for local residents to entertain family and friends while introducing them to a safe alternative to traditional, wicked candles.
"We take great pride in the success of our consultants, so we celebrate when we can recognize their accomplishments by promoting them within our system," said John Curtis, Vice President of Communications for Scentsy.