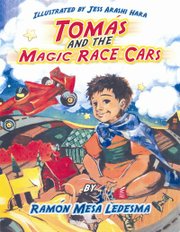 Personal struggles set during historical times are the hallmarks of two books that will be read by Moxee author Terry L. Winetsky during an author event at the Sunnyside Library on Sunday, July 24, from 2 to 3 p.m.
Winetsky will read excerpts and lead discussions based on his books Grey Pine and Maria Juana's Gift.
Grey Pine features the story of a science teacher trying to break through some personal struggles during the same time Mt. St. Helens fills the sky with dark ash during the May 1980 eruption.
In Maria Juana's Gift, Winetsky tells the story of a teacher and his wife trying to get medical help for their gravely ill infant during the July 4, 1976 U.S. Bicentennial celebrations.
For more information about the two books and Winetsky, a retired teacher, visit www.mariasgift.com.
Also in July, Winetsky will appear for a book signing on Friday, July 1, from 4 to 7 p.m. at the Borders bookstore in Yakima at 1700 East Washington.
In addition, he will hold a book signing on Saturday, July 9, during the Yakima Folklife Festival starting at 9 a.m. in Franklin Park, 2105 Tieton Drive.
The Sunnyside Library is located at 621 E. Grant Ave.