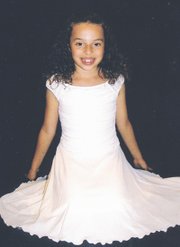 GRANDVIEW - Nine-year-old Jay-cee B. Al-Ghamdi of Grandview will vie later this year for the National American Miss title in the junior pre-teen division.
Al-Ghamdi was selected as a finalist for the pageant to take place this September in Seattle.
Each pageant winner will receive a $1,000 cash prize, crown, banner and air transportation to the national pageant in California.