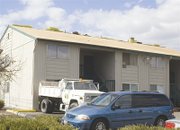 In what was otherwise a slow month for new building starts in Sunnyside, the city did see construction begin on a new single family home and several roof repairs during February.
The new home, valued at just under $240,000, accounted for more than half of the total new valuation of $436,812 in new construction permitted last month.
The four-bedroom house in the 1300 block of Asparagus Lane also resulted in a little more than $2,900 paid in permit fees. That represents nearly half of the almost $6,800 Sunnyside city coffers received last month in permit fees.
As for roof repairs, February windstorms played a part in newly permitted roofing projects. All told, city officials gave the green light on seven roof repairs last month, accounting for more than a quarter of the 26 construction projects permitted last month.
The seven roofing projects had a total combined valuation of just over $67,000.
By far the biggest roof job was a re-roof of an apartment complex in the 900 block of East Harrison Avenue. That project has a valuation of $46,000 and generated $608 in permit fees.
Another sizeable roofing project involved re-roofing the O'Reilly Auto Parts store in the 2100 block of East Edison Avenue. The project has a valuation of $15,000 and netted $269 in permit fees for Sunnyside city coffers.
For the month of February, Sunnyside city officials issued a total of 36 permits.
Building officials in the city also conducted 204 inspections last month, including 138 related to buildings, 28 plumbing inspections and 22 mechanical inspections.