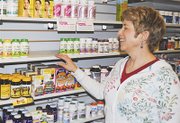 More than 20 Yakima Valley dairy producers have raised $61,075 to aid the victims of the devastating Feb. 12 fire in the town of White Swan on the Yakama Indian Reservation.
The donation will be presented to the Yakama Nation at the Yakama Tribal Council offices in Toppenish (401 Fort Street) on Monday, March 28, at noon.
According to reports, the fire completely consumed 18 homes, left 120 people homeless and hundreds of others with damaged homes. The immediate response by the local communities was extremely generous but there is more to be done.
In February, Darigold Inc. and the more than 550 dairy farm families that collectively own the Seattle-based dairy cooperative donated more than 400 pounds of cheese, 390 pounds of butter and more than 1,000 bottles of Darigold milk.
"I am very proud of our cooperative members and encourage their continued efforts helping the people of White Swan," says John Underwood, Darigold President and CEO. "Our members immediately respond when there is a need."
In addition, the Dairy Farmers of Washington conducted a food drive March 4 during the State high school basketball championships at the SunDome, with a portion of the $2,000 raised in cash and food donations going to White Swan victims.
Bill Dolsen, a Yakima dairy farmer and businessman, and Genny DeRutyer, who operates a dairy farm in Outlook with her husband Jake, spearheaded the Yakima Valley dairy producers' fundraising drive.
"One of the basic pillars of a community is 'neighbors helping neighbors' in times of need," says Dolsen. "We can't undo the White Swan damage but we can help repair it and assist our neighbors. It's what we do."
The donation, on behalf of Yakima Valley dairy farm families, will be presented to Harry Smiskin, chair of the Yakama Tribal Council. The funds will be used to purchase food, clothing and supplies to aid the White Swan rebuilding effort.
"The dairy producers in the Sunnyside area are a unique bunch of people," adds Dolsen. "They are always willing to pitch in and help out where they can."
The presentation ceremony at the Tribal Council offices will begin with a brief statement by Smiskin followed by comments from White Swan victims. Kevin Bouchey, Yakima County Commission chair, will speak on the importance of community involvement and private sector initiatives in the public interest. The event will conclude with Dolsen and DeRuyter presenting the $61,075 check to the Yakama Nation.