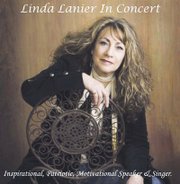 Inspirational, patriotic motivational speaker and singer Linda Lanier will be performing for Lower Valley audiences in the coming week.
A Nashville recording artist, Lanier has made her way across national and international charts, making an impact in both country and Christian music.
But Lanier has also made a name for herself by staging a special tribute concert for U.S. military personnel, veterans and their families, as well as law enforcement and rescue workers. She has even performed at a 9/11 memorial service at the Pentagon.
This week, Lanier will bring her music to the Lower Yakima Valley for three performances.
Lanier will perform a standard concert, mixing her patriotic music with Country and Christian sounds, on Sunday, May 8, at 11 a.m. in Grandview at Valley Life Baptist Church located at 609 W. Bonnieview Rd.
Valley Life Baptist Church will again host Lanier on Thursday, May 12, at 7 p.m. This performance will be her special tribute concert to honor U.S. military veterans and personnel.
Debbie Skinner of Zillah will sing the National Anthem to kick off Lanier's tribute concert.
The work of these American heroes, including firefighters, rescue crews and police officers, is particularly important to Lanier, who has had family members in each military branch and in various rescue or law enforcement careers.
A last chance to see Lanier perform in the Lower Valley will be held at the Christian Worship Center at 204 Cheyne Road in Zillah. The Christian/Country concert will begin at 6 p.m. on Sunday, May 15.
These concerts are being offered with no admission charge, but donations will be accepted.