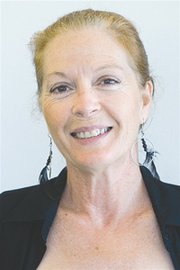 TACOMA - Sunnyside's own reflexologist from Healing Soles was out rubbing shoulders instead of feet in Tacoma, where she attended a four-day medical conference.
Sunnyside's certified reflexologist, Jacqueline Lyczewski, and Pasco's Mary Pruitt were guest speakers at the Washington State Society of Medical Assistants Conference May 19-22.
"What an amazing opportunity to educate the medical field on a holistic and complementary technique like reflexology," Lyczewski said of the experience. "We presented our lecture to approximately 60 medical assistants and were received with open arms. They even invited us back."
The Washington State Society of Medical Assistants Conference is part of a three-level organization consisting of a national level, a state society and county chapters.
The purpose of their organization is to promote the professional growth of medical assistants through continuing education in clinical and administrative skills, and to keep up with the newest trends in their much-appreciated medical area.
One of those newest trends is the recognition of the value and benefit of reflexology.
"I love the exchange of ideas and information from both sides of the medical and holist fields," Lyczewski said. "It's great when we are given a chance to blend together."
Anyone interested in knowing more about reflexology, or to schedule an appointment, can contact Lyczewski at 509-840-2599.
Healing Soles is located in the Valley Medical Supply building at 508 Yakima Valley Highway in Sunnyside.