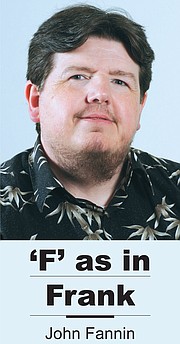 It was in a social setting when I first sampled what has become an addiction over the past several weeks.
"Give it a try," family members said over lunch. Almost as if on cue, our supplier provided us a free sample. I had to admit it looked really enticing, so I tried it...and enjoyed it.
Since that fateful day I've sampled the product quite a few times, and now even my wife has gotten hooked.
Fortunately, our sweet addiction isn't lethal or illegal. It's simply delicious.
Yes, we are hooked. Hooked on sweet potato french fries.
I'd heard of them before, but the idea didn't really sound that good. That is until we were having lunch with family in the Seattle area at a burger joint.
Just as I decided to go ahead with sweet potato fries with my burger, our waitress popped up with a free sample. Wow!
I've always been a big sweet potato fan, especially in the fall. I'd just never had them fried before.
It's awesome...in fact I think sweet potato French fries would be a perfect addition to the McRib now making the rounds at McDonalds.
There's just something about the sweet potato, well, sweetness, that gives the fries a great flavor.
It's enough to almost, almost, make me want to rethink the Thanksgiving menu here in a few weeks.
Got to have turkey, potatoes, stuffing, gravy and all the fixings - to be sure - but maybe, just maybe, swapping the marshmallow-laden candied yams for my new sweet potato addiction might be a choice worth making.