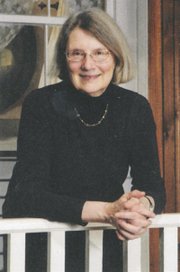 It can be entirely too easy to think of history as a list of dates, boring and incomprehensible.
Sometimes we forget that real people lived and died, had families and left documents behind. Documents that can be touched, examined and read. There is a book with a collection of such items.
Dr. Lorraine McConaghy traveled around Washington state, looking through archives to find interesting documents that would tell the story of the state from its becoming a territory in 1853 until today.
Picking over 150 documents, McConaghy reproduced the documents and wrote short explanations that put each item into context of the time it came from and the significance to Washington's history. The result was "New Land, North of the Columbia: Historic Documents That Tell the Story of Washington State from Territory to Today".
This is a good coffee table book, well worth having out to dip into whenever the urge for a little history arises. The book has thick pages and beautiful reproductions, and is practically a piece of art on its own.
The documents are arranged in chronological order, starting with when the area became a territory in its own right (and no longer part of Oregon) and ending with a very modern view of the state from above. Each document gets one or two pages, making it the perfect book for reading in pieces or browsing.
The book provides a table of contents, index and citations for each document that tell where the original document is stored.
It isn't really terribly useful as a reference book, but for a general overview of state history it takes a unique approach and is bound to have something of interest for most people living in the state.
Although Sunnyside isn't mentioned by name, a Zillah restaurant (El Ranchito) gets a page and the Yakima Valley comes up several times in various documents. Some other highlights include a telegraph from Abraham Lincoln, a list of the duties of teachers and students from the board of education in 1891, a proposal to build a tunnel under the Cascades, a pamphlet on how to build a fallout shelter and radio transcriptions and press releases from the day Mount St. Helens blew.
With its rich illustrations and compelling narrative of the evolution of a state, this is a book that could adorn almost any home and work as an excellent introduction to history for anyone.