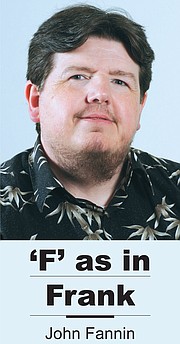 I knew a pastor once who referred to Thanksgiving as thanksliving...that is letting thankfulness be an ongoing attitude year-round.
Thanksgiving is certainly a timely reminder to count our blessings.
With that said, here are some things I'm thankful for:
I'm thankful for my wife, Joni, of course. As we grow older together - 22 years and counting - it seems like there are more ways that I'm thankful for her. Whether it's her laughter, the McJoni breakfast sandwiches she packs for me to take to work or the sound of piano music in the house, she always finds ways to surprise me.

I'm thankful for this break between the sports seasons. It'll be over in a few days, but the break between fall and winter sports is a nice respite this time of year.

I'm thankful for our central location here in the valley. Whether it's medical care or specialty store shopping we're not far from anywhere.

I'm thankful for God's love and the constant reminders of that throughout the Bible.

It's not the highest thing on my list, to be sure, but I am thankful the Civil War game this Saturday between Oregon and Oregon State actually counts for something, with a trip to the Rose Bowl at stake for the Ducks.

Speaking of Thanksgiving weekend football, how cool is it that the annual Thanksgiving game in Detroit might actually be compelling this year, with the surprising Lions going against the undefeated Pack.
That's just a sampling of what I'm thankful for this Thanksgiving.
Tell you what...consider joining me in a bit of thanksliving and respond to this column online with what you're thankful for.
Happy Thanksgiving!