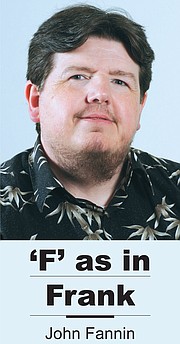 Sunnysiders seem to be shopping closer to home more, as the city of Sunnyside's sales tax revenue is $60,000 ahead of projections this year.
That's a good thing and, while it won't fix the budget, every little bit we can do will help.
I got to thinking about this the other day from a different perspective. Water use is down in Sunnyside, revenues for water usage are not meeting the city projections. A cooler than normal summer could well be part of that - less heat means the yard needs less water.
But then I got to thinking that scorching hot summers or not, water use in Sunnyside might likely be on the decline for years to come. The reason is irrigation lines continue to be extended into city neighborhoods. Many Sunnysiders pay an annual assessment to SVID, but a lot of those folks don't receive irrigation water - at least not yet.
We've seen a change in our neighborhood in just the past couple of years, as irrigation lines get hooked up to individual homes and become available for outdoor use.
The result, I've noticed, is more watering being done with new irrigation hook-ups instead of using city water and running up utility bills.
It got me to wondering how many neighborhoods, how many homes over the last three or four years that relied on city water now have another source for irrigation?
Maybe it's just a drop in the bucket compared to overall usage.
But then again, that water from the city's wells isn't getting used as much now during the summer months.
Either way, it might not be a bad idea for city officials to rachet down revenue forecasts for water use in future years.
Better to be pleasantly surprised than disappointed and in a budget hole like we find ourselves now.