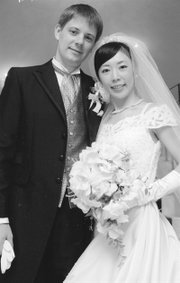 On Aug. 20, 2011, Sunnyside native Mark John Van Wingerden was married in Yokohama, Japan to Ruri Sugawara.
The groom, who was living in Hong Kong, is the son of Arie and Agnes Van Wingerden of Sunnyside.
The bride, who was married in her hometown, is the daughter of Yuko Sugawara and the late Satoshi Sugawara.