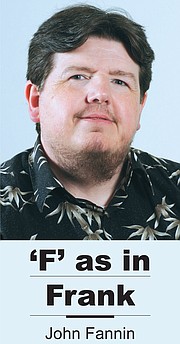 This past weekend Joni and I had a chance to visit family in Western Washington and one of the highlights was to see her cousin, Danny, home on leave from serving in the Middle East.
We sat around a dining table at his grandma's house on Friday night, eating pizza and listening to his experiences serving in the military.
He shared his day-to-day responsibilities, stories about the intense heat - with lack of air conditioning at times - as well a the food and the friends he's found on the other side of the world.
Fortunately he's been safe and sound and out of harm's way.
It got me to thinking how fortunate we are, and it brought home all that is happening in that part of the world.
The military service actually seems to agree with him, and in the months he's been gone he's transformed from a big kid to a man.
He's made the adjustment so well that he's actually showed an interest in serving another tour in the Middle East.
Danny has to head back in a week or so and will be gone until next February.
We'll miss him during the holidays, but I'm thankful for the early present we received in getting to reconnect with him and the rest of the family this past weekend.
Veteran's Day is in just a couple of weeks. It will take on a whole new meaning this year with our family's soldier serving overseas.