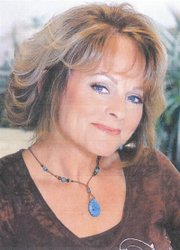 TOPPENISH - Perhaps not as well known as her sister or mother, yet an accomplished vocalist in her own right, Susie McEntire will be the featured performer at a special concert in Toppenish on Sunday, Sept. 18.
Sponsored by the Watering Hole Cowboy Church, which is inviting all Sunnyside-area residents to be in attendance, the musical performance will be held at Toppenish High School, starting at 6 p.m. that evening. Tickets for the concert, priced at $5 per person, are available by calling 509-786-3005 or 509-865-3031.
McEntire, the co-host of "Cowboy Church," which airs regularly on RFD-TV on Sunday afternoons, is one of the performers at this year's Pendleton Round-up church service.
The Watering Hole Cowboy Church, led by Pastor Dave Shepherd, got its start last year in Toppenish. Church members congregate at the Toppenish Livestock Yard each Sunday evening at 6:30 p.m. during the summer months, for what Shepherd describes as "...great music, fellowship and Bible preaching."
The site of the Sept. 18 concert, Toppenish High School, is located at 141 Ward Rd. The concert will be held in lieu of regular church services that evening.