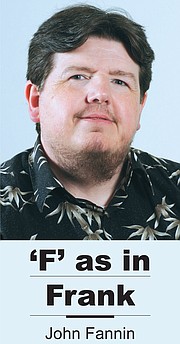 This spring sure seems to have seen more change than normal - no not the fluctuating rain and sun, heat and cold - but in our community.
In the past week our police chief and city manager have stepped down, and one city councilman came close to doing the same.
Earlier this year Sunnyside Community Hospital CEO Jon Smiley retired and this past week we've learned that Tom Lathen, a good friend and neighbor to this community, is leaving the hospital here to work in Texas.
Rolodexes are spinning with new names, new numbers...as well as new addresses for old friends.
This season of change has affected Joni and me in other ways, such as our family physician here in Sunnyside moving on without so much as a word, e-mail or snail mail.
We as a community will need to adjust, transition to new leaders in new places - and for us a new doctor in Prosser or Sunnyside.
In this season of change, I'm more thankful than ever for the constant we get to celebrate this Easter Sunday; God's unending love for us that is so big He sent Jesus, whose resurrection makes our new life possible.