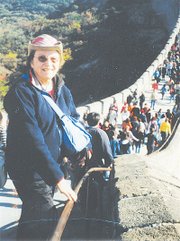 The Sunnyside Friends of the Library is again hosting a travelers round table event this Sunday, April 15.
The guest speaker, Sunnyside resident Lucille Rohman, traveled to China last June. She will be detailing her trip and sharing memories and photos of the journey beginning at 2 p.m.
Conversation and refreshments will be shared by all attendees at this free event to be held at the Sunnyside Library.