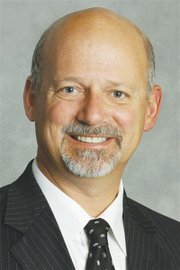 YAKIMA - Doug Federspiel of Yakima last week announced his intention to run for the position of Superior Court judge. He seeks the open position created by the retirement of Superior Court Judge James Gavin.
Federspiel currently serves Yakima County as a District Court judge. Prior to his election in 2010, Federspiel managed a successful trial practice and served as general counsel for Wilkinson Corporation.
"My trial experience proved very helpful in my transition to District Court judge," Federspiel says.
Elected to District Court in 2010, Federspiel claims he is well aware of the requirements and pressures of a successful county-wide campaign. "I have the support of my family and an excellent team which helped us win the District Court seat," he says.
"A Superior Court position may not present itself again for many years. With encouragement from family, friends and colleagues we intend to bring all our energy and resources to a successful run at this opportunity."