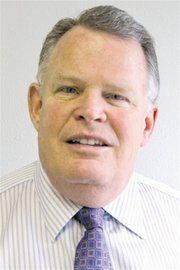 Sunnyside Deputy City Manager and Chief Financial Officer Byron Olson has resigned from his position to take a job in Port Angeles.
The decision by Olson, first announced at last night's city council meeting, will be effective on May 15.
"This will be a new opportunity and a challenge for me," said Olson. "There are great people at City Hall who can carry on and will move forward."
Olson said the decision had been made in the last few days.
"It's the right time for me," he said.
"I've met a lot of wonderful people both inside city hall and out in the community. It will carry on without me. Sunnyside needs to focus on moving forward and not standing still."
Olson's resignation was approved by the council.