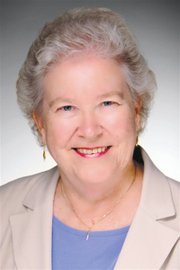 In a liturgy held at St. Aloysius Church in Toppenish, Sister Mary Rita Rohde celebrated her 50th anniversary of being a vowed Sister of the Holy Names of Jesus and Mary.
Rohde is best known in the Lower Valley for her work founding Sunnyside's Nuestra Casa, an educational ministry that serves the needs of immigrants. It follows a theme of her life in welcoming strangers and giving help to them.
She relates an early memory of her mother greeting a stranger at the door of their home. Rohde's father had given the homeless man some food, then directed him to the Rohde's home to ask for an overcoat. Her mother immediately gave the coat to the stranger.
Now Rohde welcomes strangers who are immigrants, helping them with the language, customs and laws of the United States and providing much needed education.
"We target women," said Rohde. "But we will help anyone who comes in the door."
In her 50 years as a Sister of the Holy Names of Jesus and Mary, Rohde taught Spanish and religion at Immaculate High School, taught at Fort Wright College and served as principal of Immaculate High School before a journey to Nicaragua.
When she returned, she helped to found Heritage College near Toppenish with Sister Kathleen Ross. For 15 years she taught and served as Vice President of College Advancement, where she learned fundraising skills.
She then journeyed to other congregations as an elected leader, visiting other ministries of her order.
She returned to the Yakima Valley in 2002 and interviewed 80 people around the valley to ask what the greatest unmet need for the poor was in the valley. Reflecting on the information and her own gifts with other sisters in a discernment process, she came to the understanding that those with the most need were immigrant women who needed education.
The year 2013 will mark the 10th anniversary of Nuestra Casa, just as this year celebrated the 50th year of her vows to help others.