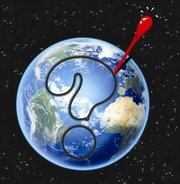 Trying to understand the issue of global warming is a difficult task due to an abundance of conflicting information and heated rhetoric coming from all sides of the debate.
Unfortunately, it is not possible for the average person to understand the science of the studies conducted on the subject.
A lay person on the hunt for information may discover many sources that purport to explain studies, but that person will find that virtually every source is tainted with political bias. Such sources will only explain studies that support their own favored conclusion. The result is either confusion or a tendency to only look at sources that support a person's existing political view.
Worse, direct access to studies is often blocked to the average person. Legitimate studies are published in peer-reviewed scientific journals and require some understanding of the academic world to even find a complete copy. With thousands of studies being published each year, it would be a full-time job to hunt down and read all of them.
Even worse, the battle lines in the debate are not clearly drawn. While a majority of climate scientists agree that global warming is happening, some people deny the climate is changing at all. Of scientists who accept the world is warming, the majority believe human activities have contributed to the change. But some disagree. Other scientists argue that human activity is having an impact, but less than the prevailing opinion believes.
As a result, the main debate tends to lean toward attacks on the legitimacy of those promoting a certain point of view, instead of a debate about the actual science.
As an example, in November of 2009, just before the Copenhagen Summit on climate change, a hacker copied thousands of private e-mails from the University of East Anglia and published them online. The e-mails, which appeared to have been filtered to include only notes by four main climate scientists, were then picked through and apparently damaging examples were quoted widely in the press. The event was dubbed "Climategate" and the media claimed the e-mails discredited the scientists.
Six independent investigations cleared the scientists and ample evidence exists to show that the e-mails were quoted out of context. One often quoted e-mail that referred to using a "trick" to "hide the decline" was part of a discussion about how data from North American tree rings, used to determine past temperatures of the earth, stopped matching measured temperatures in 1960, a fact that was already well-known if not well-understood.
In another case, an entire book was written about how a graduate student contributed to a study on climate change arguing that the results could not be taken seriously because of the student's participation. Because that study was used as part of the United Nation's Intergovernmental Panel on Climate Change, the book further argued that the entire report produced by the panel was invalid.
On the other side of the debate, those who believe global warming is a real threat claim that research done on the other side of the issue is entirely funded by oil companies and other big businesses that would stand to lose money if forced to reduce emissions.
As an example, the Heartland Institute, a main source for anti-global warming studies, has been accused of being a right-wing think tank that receives the majority of its money from industries fighting regulation. Documents allegedly hacked from the institute's servers revealed a strategy of sowing doubt about climate change through junk science. The documents were claimed as fakes by the Heartland Institute.
And opinions have changed in the scientific community as new data became available. James Lovelock, an environmental scientist who developed the Gaia theory of Earth as a single organism in 1979, has recanted on more recent predictions he made regarding climate change. While he still believes global warming is happening, after studying recent trends he no longer thinks the threat is as dire as he once predicted. He told msnbc.com, "I made a mistake."
Taken as a whole, the entire subject becomes a matter of faith in the authorities on a chosen side of the debate.
Because the United Nations report on climate change supports global warming, most governments are attempting to regulate emissions. Most universities and government agencies present evidence for global warming in official documents.
However, plenty of sources can be found for anyone who does not accept global warming, including many think tanks, institutes and media sources.
Both sides have plenty of studies to support their claims. Sometimes those studies appear to directly contradict each other.
For the average person, this means that there is no easy answer to the question of climate change. The choices boil down to accepting the dire predictions and working to reduce emissions or hoping those who deny global warming are correct and doing nothing.