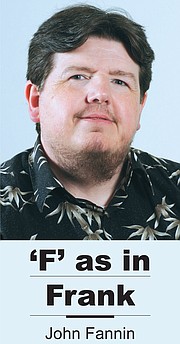 One of my responsibilities each morning at the Daily Sun News is to edit the obituaries and death notices that Mary types up for the paper.
As I read through each one there are biographies that stay with me throughout the day.
One was from an obituary that appeared in yesterday's paper. The man in his lifetime had experiences that included working with the U.S. military as a photographer at the Nuremburg trials.
Nuremburg, Germany was the site of the Nazi war crime trials and even today more than 60 years later they continue to capture attention. PBS even has a series of shows depicting the once-high-and-mighty Nazi leaders on trial before the world.
I didn't know this gentleman who recently passed, but I would have loved to visit with him.
All sorts of questions pop up as I think of this man's experience.
Which of the defendants at Nuremburg did he photograph?
What were the moments that stood out for him?
How did he process, how did he handle emotions that surely surfaced as he heard detailed accounts of Nazi atrocities?
I won't know the answers to those questions, but it reminds me that all around us is living history.
There's history among us of people who experienced not only war, but farms growing and cities expanding from rural outposts to full-fledged hubs.
It makes me think that it'd be great to have a community effort or senior project that focused on recording oral histories.
In the community we lived in before moving here, students at a school worked on a project that provided audio and videotaped oral histories about life on the railroad back when the Cle Elum area was still a rail town.
It was quite an event, and neat to see cross-generational interaction with youngsters asking those in their 70s and 80s about what life was like in their town.
We certainly have the facilities to conduct a big interview, and we have people willing to provide oral histories. There's the Sunnyside Museum with plenty of reminders of long ago to help trigger memories, too.
Then again, maybe there's already an oral history project that's started.
Either way, I think there's enough of us in the community with an interest that this could become a reality.
Let me know what you think.