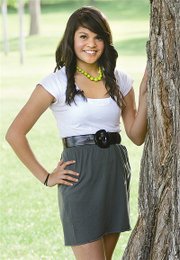 GRANGER - Hisey Park in Granger will most likely be filled to the brim with people next month, for the annual menudo festival.
The ninth annual Washington State Menudo Festival, sponsored by the Granger Chamber of Commerce, will be held Sunday, Sept. 2, from 11 a.m. to 5 p.m. at Hisey (Dinosaur) Park in Granger.
This year's events include the popular menudo cooking contest, where contestants compete for top honors and the first-place prize of $300, plus two other cash prizes and trophies.
Other events scheduled for the day includes live music, kid's activities, a co-ed volleyball tournament and a car, truck and bicycle show; which will be hosted by the Lowco's Car Club.
The Granger Chamber of Commerce will be selling fresh menudo during the day. Vendors will also be present to sell crafts and food during the event. In addition, community service organizations have been invited to set up informational booths.
For more information about signing up for the menudo cooking contest or general information about the festival, call the Granger Chamber of Commerce at (509) 854-7304, or visit its website at www.grangerchamber.net. On the web, go to the events tab to download menudo cooking contest or vendor applications, and to see a slide show of previous menudo festivals.
For more information contact event chairperson Michelle Lee at (509-961-9303) or go on-line to grangerchamber@gmail.com.
For volleyball tournament entry details call Roy Cardenas at (509) 830-7223.The volleyball tournament will start at 8:30 am. and sign-in for the car show will be from 7 to 11 a.m., with judging to start at noon.
For car show details call Robert Cardenas at 840-1194.