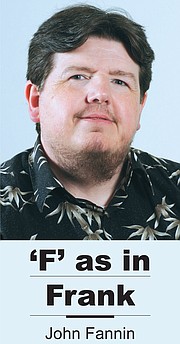 Maybe I'll get called in, maybe I won't, but this week I'm getting my first taste of jury duty.
It will be interesting to see how things shake out the next two days, during which I might be on a small jury of six to hear a misdemeanor case.
While the jury's out, literally, on this jury experience or if it even happens, I don't think the jury is out on whether Yakima County needs to do something - and fast - about its legal system.
First, we were told a one-tenth of 1 percent sales tax increase would meet the county jail's needs.
Voters turned down that sales tax request earlier this month, which means the county's road fund will take a hit. Problem is, the county now finds out it will cost more than $1 million in additional monies to balance the county jail's books.
Besides taking money out of the road improvement fund to make the necessary upgrades to the jail, the county is looking at other short-term fixes, such as releasing county inmates being held on relatively minor charges and putting a locater cuff on them to keep track of their whereabouts.
I think it's time to revisit the jail situation altogether.
Yakima County isn't alone in trying to find a fix to its jail woes. Like the county and many other city jails, Sunnyside's has seen a large drop in the number of inmates sent here from federal and westside jurisdictions.
That means fewer bed rentals and a lack of income for the jail systems - big budget shortfalls that drain already tight budgets.
So what about this...what about a regional jail?
Yakima County is sitting on a vacant, brand new jail structure at the Yakima fairgrounds.
How about an interlocal agreement that would streamline jail and corrections staff and administration while putting that new facility to work?
Instead of re-inventing the correctional wheel up and down the valley, the regional approach would provide a one-stop option with communities dividing the costs.
A cost-saving regional approach already works on many levels here in the Yakima Valley, everything from libraries to stormwater.
Maybe it's time to add the jail to that list.