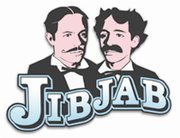 We're less than three weeks away from Christmas, which means it's the time of year to get greetings into the mail - whether it's of the snail or electronic variety.
Speaking of e-mail, one popular way to send seasons greetings is through electronic cards or videos.
That's where a company named JibJab enters the picture, offering several different options for sending musical videos via e-mail.
Creating those videos, many of which are cute traditional carol sing-along variety - requires a free sign-up for the service.
But for those who want to go straight to producing a video card without signing up and possibly signing away personal information, JibJab has what I think is actually its best, most humorous idea totally available without a sign-up - the "Gangnam Style" video greeting card.
I have to admit to some cultural ignorance here, because it's only been in the last few weeks that I even became familiar with the "Gangnam Style" music video.
I had seen the phrase and thought it meant something about gangs in Viet Nam. Turns out, it's inspired by the name of an affluent area of Seoul, South Korea.
Also, I had actually heard the song - without knowing what it was - during warm-ups at high school athletics. It reminded me of some of the Euro-disco we used to hear on the taxi radio when we lived in Budapest.
At any rate, I was blissfully unaware of the song, video and signature dance until I stumbled upon it on YouTube a few weeks ago and for some reason it's infectious and annoying at the same time.
It's this decade's "Macarena."
The video is hilarious and fresh off its status as a viral video, JibJab has created an on-line app which allows you to take a picture of someone and insert them in place of Psy, the Korean artist featured in the "Gangnam Style" video.
You can either upload a photo from your computer for the app or use one on your Facebook page.
Once you have picked out the person you want to use in the video, JibJab provides guides for zooming and rotating the photo so the person's head matches up just right to fit Psy's.
You also have to line up the mouth in the photo so it'll move and "sing" in the video.
It takes a bit of doing, but in my experience the process went pretty quickly. For my test case I used a picture of my brother-in-law Jeff.
He's a good sport and has a great sense of humor.
In a few moments I had Jeff set in the video in place of Psy. All that was left was to sign a greeting on my video card and then e-mail it....and of course play it, over and over and over. I laughed so hard watching Jeff cavort in the video that I had to share it with a few other close family members. They loved it, too.
A few notes for those who are interested in heading to
and sending their own "Gangnam Style" greetings for the holidays:
- Though it is free to make and send a card, JibJab does charge $4.99 if you want to download the video to your cell phone.
- The video greeting card uses Flash, so tablets won't do you much good.
- A nice feature is that JibJab provides a link of your finished video that you can copy and paste and share.
The shelf-life for viral videos and one-hit wonders like Psy are brief.
Thanks to JibJab you and your recipients can enjoy the amusement/annoyance that is "Gangnam Style" - while it's still in style.