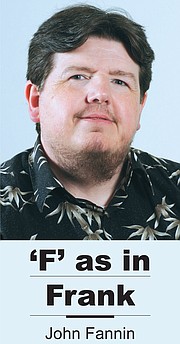 In Marcel Proust's seminal Remembrance of Things Past, there is a passage where the author dips a cookie into a cup of tea and the taste immediately recalls for him a forgotten early childhood memory about his aunt.
I don't remember much else about Remembrance of Things Past - the massive book was a reading assignment for a college lit class - but that imagery has stayed with me.
I was reminded of Proust's passage last weekend.
On Saturday I was completing the crossword in the previous day's edition of the Daily Sun News when I happened on a clue...a five letter word for a city in Illinois.
All I had to go on was an L....but right away I had it...Alton.
Hadn't thought of that city in years - barely remembered it - but all of a sudden memories flooded back from 40 years ago to family friends we had who worked at a cardboard plant there.
Suddenly I remembered other people we knew during our years in the Midwest - Indiana and Ohio - who produced such far-flung items as caskets and whiskey and paper and tobacco. I can't help but smile now in thinking of the ironic symmetry of three of those products clumped together in the same list.
I had this melancholic feeling remembering a time when Americans produced and manufactured stuff...real goods you could hold in your hands.
It all made me appreciate anew this valley we live in....and the way we - for sure I - take for granted the fact we are surrounded by producers of real goods right here in Sunnyside.
There's the welder up the road making steel and metal products used around the world. There's pipe on the other side of town being churned out and shipped away.
Then there are the grapes, apples, asparagus and more picked and plucked and cut, then trucked from our very valley.
Heck, there's the newspaper you're holding in your hands right now...complete with that picture or coupon you'll clip and stick on your fridge.
Like Proust's cookie crumb, that humble little crossword was a trigger that brought back Alton and remembrances of things past.
I'm so glad, because it made me grateful for so many things present.