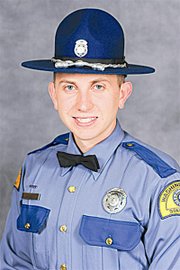 OLYMPIA - At a ceremony held last week at the state capitol rotunda, 37 new Washington State troopers were sworn in and commissioned.
Spencer G. Kelty of Walla Walla was one of those graduates from the State Patrol's basic training program last week, and he has been assigned to the Sunnyside area.
Kelty was part of the 100th graduating class from State Patrol basic training, which requires more than 1,000 hours of training.