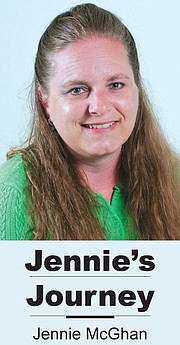 No matter how partisan a person is, it seems no one is looking forward to falling off the "fiscal cliff."
However, I don't think there is any stopping the momentum that is in place. I believe we will be paying higher taxes in 2013 no matter our economic status.
That's because President Barack Obama, the Democrats and the Republicans are failing to reach an agreement regarding tax hikes and spending cuts to be made next year.
I don't blame any one party. I blame them all because they knew this was coming. They knew it and ignored it for far too long.
So, last Friday, when House Speaker John Boehner failed to gain the required votes on "Plan B" from his own party, the Republicans, things began to look very dismal.
Some are laying the blame squarely at his feet, refusing to hold Democrats accountable for their role in the state of the economy.
Politicians are the same today as they have been for many decades, focused on their own agenda and not the welfare of the American people.
I truly believe too many politicians say they want what is best for the U.S. citizens. They tell us they worry about the poor. They tell us they want to give the eroding middle-class a break.
However, they are unable to come to a compromise. Spending is at an all-time high, but the Democrats want to give what some refer to as "phantom cuts."
Taxes...well, I just wonder how poor the politicians really want us to be since many of us are barely scraping by as it is.
I do believe being overtaxed is one of the reasons our forefathers fought for independence from the British.
I know there was a second part to that (taxation without representation), but it seems our representation is numb, dumb and without a doubt set on a course that fails to recognize our best interests.
So, come Jan. 2, 2013, I fully expect to hear we have fallen off the "fiscal cliff" and will be paying higher taxes regardless of our name, social standing or race.
Brace yourselves, America!
More like this story