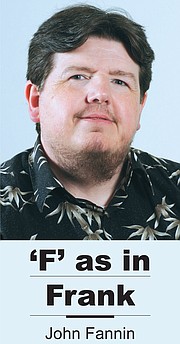 Don't know about you, but I spent part of Christmas morning assembling some of the gifts that Joni and I gave each other.
Not a great handyman, but I can do basic stuff okay when it comes to tasks around the home.
As we bid adieu to 2012 and say hello to 2013 here are some resolutions for some things I'd like to see fixed in Sunnyside as we head over the fiscal cliff - whether caused by Congressional inaction or local governments in action.
Herewith, then, are my fix-all cliff resolutions:
Please, please somebody at city hall resolve in 2013 to fix the community center's welcome sign on South First Street. One of the signs still has peeling paint...in contrast to the new sign above it.
I know it's not the biggest deal...but it would be nice to see cleaned up signage for those entering our town or visiting the community center.
Don't know how it'll get done, but somehow, someway the city of Sunnyside and Sunnyside schools should resolve to work together in 2013 to build a sidewalk in front of our new school buildings on 16th Street.
To this day I don't understand how it is possible for two, brand new, state-of-the-art schools to be built without sidewalks.
This isn't the pre-code era of the 70s or 80s and it's a safety issue that forces hundreds of students to have to cross the street just to access a sidewalk.
Hopefully in 2013 the Sunnyside City Council will resolve to hire a permanent city manager - whether that means promoting Frank Sweet or opening up the post and recruiting all over again.
That's probably enough fix-all stuff to work on for now.
To close my final column of 2013 I'd also like to proudly point out some things in Sunnyside that don't need fixing, that are great just the way they are:
Those little baby donuts at the coffee shop on South First Street.

The Lighted Farm Implement Parade - a literal shining star for Sunnyside.

Sunnyside's burgeoning coffee house culture...whether it be at a literal coffee house or a relaxed meal over wine or microbrew.

Sunnyside's social consciousness, including local social and church groups raising funds for everything from scholarships to homeless shelters.

Bob's Burgers. Good food and a great customer-first attitude.
Here's hoping there's not much from 2012 that needs fixin' for you and yours...and a happy and healthy 2013 for all!
More like this story