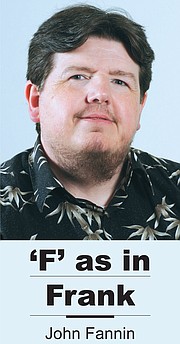 The 2012 Washington state legislative session is nearly half over and it's been interesting to see the proposals that have come out of Olympia.
Everyone's familiar with the budget troubles lawmakers are trying to fix.
Of course, there's been a lot of press about the gay marriage issue the state legislature is addressing this week.
I'm personally not in agreement with the state authorizing marriage between two people of the gay lifestyle because I believe what the Bible says about marriage and sexual sin.
What's been interesting, though, is to hear Sen. Jim Honeyford of Sunnyside speak out against the bill.
Rather than apparently risk the wrath of voters and say what he really thinks, Sen. Honeyford says he opposes gay marriage legislation because it is a distraction from the effort to balance the budget.
To that point, Sen. Honeyford in the Jan. 13 issue of the Daily Sun News noted, "A lot of these social things should be placed on the back burner until we solve the budget situation that we're facing."
Fair enough, yet this same lawmaker has proposed bills this session that certainly seem distracting from what he sees as the real issue of budget balancing.
One bill he proposed, for example, involves rock collecting.
I'm all for rock hounding - did a bit of it myself years ago - but why that issue this session when the state is facing a budget crisis?
Understand, I think Sen. Honeyford is doing a great job overall and he has my support. At the same time, though, let's stand up for what we believe - whether it's politically correct or not - and leave the distractions to others.