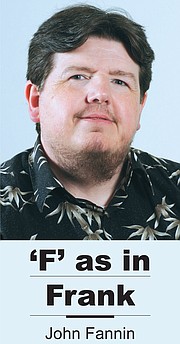 I'm following with interest the rumblings in Sacramento, which is in danger of losing its NBA team, and Seattle, which has support to build a new arena to lure a team like the Sacramento Kings.
I'm more a football than basketball fan, but I have followed NBA teams over the years.
The very first NBA team I ever rooted for was during my childhood in Ohio when I followed the Cincinnati Royals.
Led by Nate "Tiny" Archibald, the Royals didn't win much but they were always entertaining.
I used to listen to Royal games on the radio and, small in stature myself as a child, always cheered the most for Tiny.
So I was crushed when the NBA allowed my Royals to be sold and moved to Kansas City of all places. They not only moved, but had to change names and became the Kings.
It wasn't until we moved to Oregon that I finally could get interested again with the NBA. That was because of the Blazers and the Walton gang that tore it up for a few years, winning an NBA title along the way.
Occasionally I would check to see how the Kansas City Kings were doing and kept up with the franchise's eventual move to Sacramento. But my heart just wasn't in it after losing them from Cincy.
After moving to Washington state I followed the Sonics. I couldn't cheer for them when they played the Blazers, but I rooted for them to do well. Managed to get into a couple of games in person and remembered their point guard, Gary Payton, from my days at OSU.
After losing my Royals, though, I understood my brother-in-law's pain a few years ago when the Sonics were uprooted to Oklahoma City. He still boycotts Starbucks because the owner presided over the Sonic move.
So I am downright tickled that not only might Seattle get an NBA team again, but it might actually be my old team.
If that scenario unfolds I'm sure the name will change to the Sonics...but in my heart of hearts I'll be calling them the Seattle Royals.